Nancy Pistole (USA)

Laos 2011 / 2012 / 2013 / 2014

Nancy is a long time veteran of caving and has been on most continents. Her caving area is south of the her home town Los Angeles in the neighboring countries of Mexico and Guatemala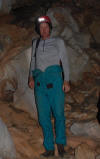 Matt Oliphant (USA)

Laos 2011/ 2012 / 2013 / 2014

Matt is from Los Angeles. He can tell endless stories about caves and adventures all round the world with special focus on Mexico and Guatemala. He is fascinated of photographing and caries always a good selection of cameras.
Carsten Ebenau (Germany)

Laos 2012 / 2013 / 2014

Carstenis a long-time member of the Arbeitskreis Kluterthöhle in Germany and has made several caving expeditions to Syria. Carsten is a specialist in bats. He runs a construction engineering consultancy.
Urs Etter (Switzerland)

Laos 2012 / 2013

Urs grew up with caving in the famous Siebenhengste area of Switzerland and actively drove the extention of the large system. An oversea caving trip to Indonesia got him interested in tropical caving in addition of expeditions to New Zealand and Oman. He lives near Bern and works at the Swiss railway.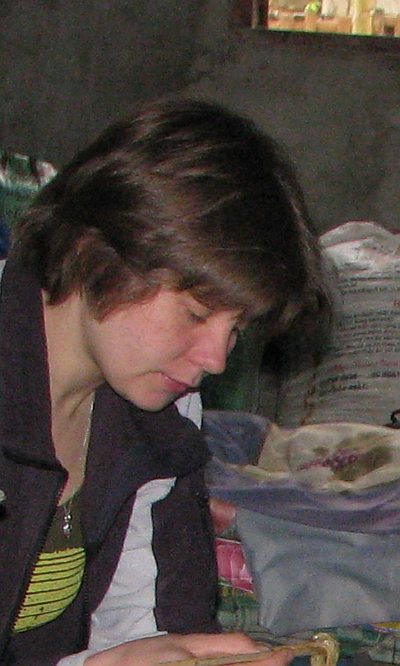 Irina Ermakova (Russia)

Laos 2012 / 2013 / 2014

Irina from St. Petersburg in Russia is a full-time cave instructor for youth groups and schools. She is an experienced cave surveyor and cave diver.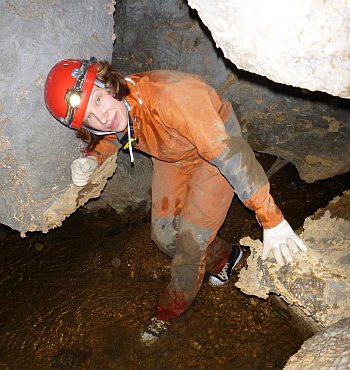 Yulia Chistyakova (Russia)

Laos 2013 / 2014

Yulia is a Newcomer to speleology but enchanted the expedition with her great motivation and her teaching of Russian vocabulary. She works on customers relations in a company in St. Petersburg.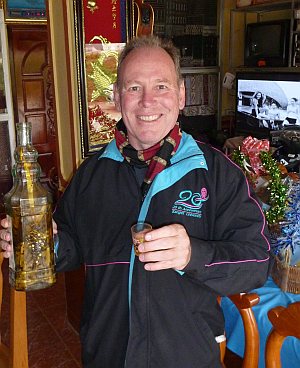 Teryy Bolger (USA)

Laos 2013 / 2014

Terry is a long-time US caver and a landuse consultant who lives and works in Vientiane. He has an in-depth knowledge about Laos and its administrative procedures and life style.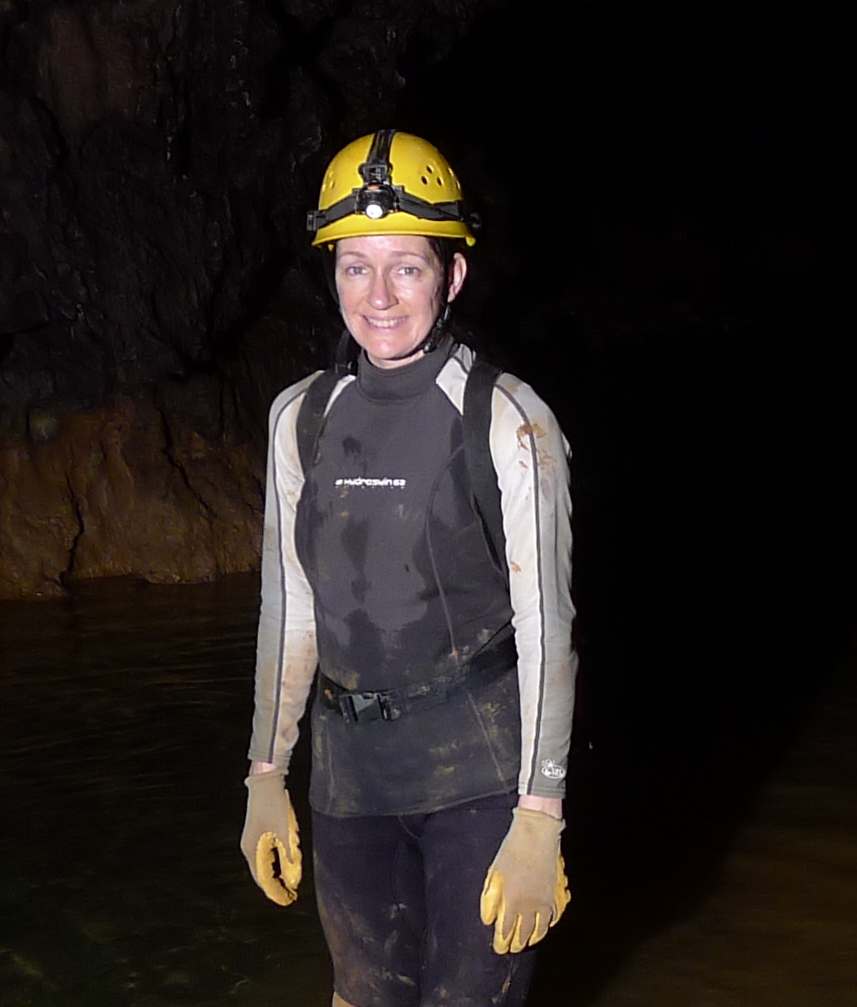 Angela Morgan (USA)

Laos 2013 / 2014

Angela is using her two living bases in USA and Thailand for participation in worldwide expeditions. She is also member of the Hong Meigui Society in China .

David Eskes (Netherlands)

Laos 2000 (Dutch expedition), Laos 2005 / 2010 / 2012

David was coordinator of the first large scale expedition to Northern Laos. He returns as often to Laos as his growing family allows.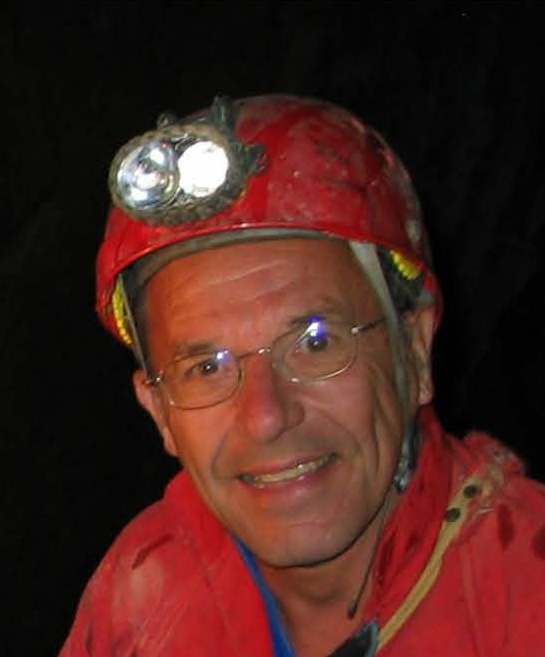 Jean-Pierre Bartholeyns (Belgium)

Laos 2014

Participates and organizes expeditions to Brazil, France, Gabon, India, Iran, Macedonia, Mexico, Switzerland, Tanzania and... He is strongly involved in the karst and cave protection since the early 70' in Belgium. He is in charge of the Karst and Cave Protection in the International Union of Speleology.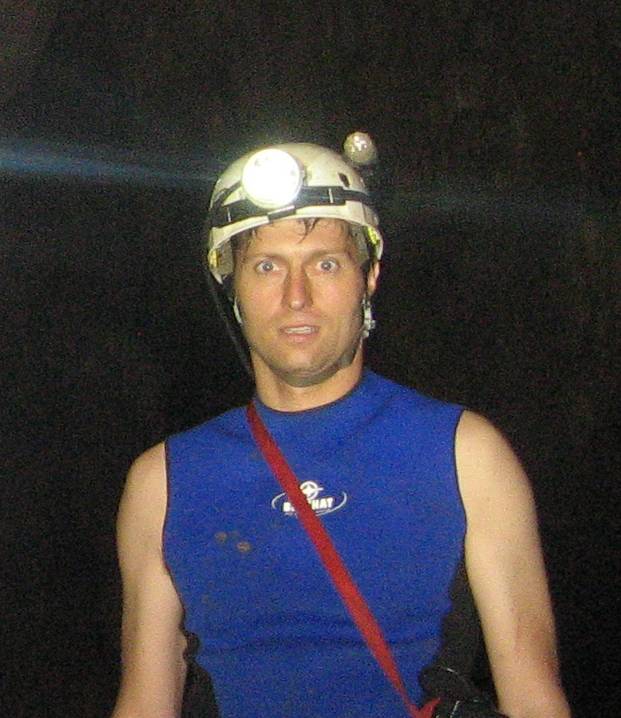 Manuel Borruat (Switzerland)

Laos 2012

Manuel is from Lausanne and did caving in several areas in Switzerland. He came to Laos from a work trip in China and is looking for adventures in Asia.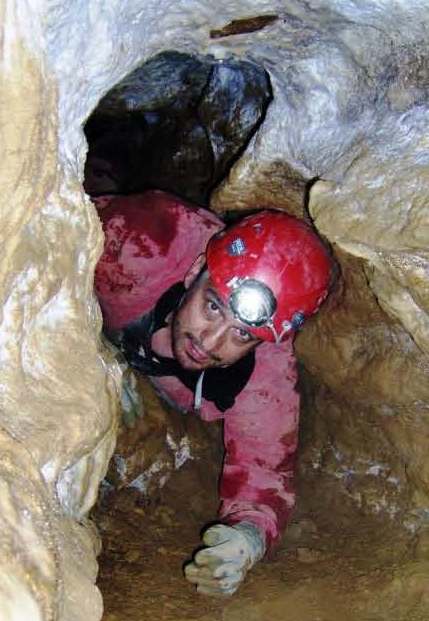 Marc Vandermeulen (Belgium)

Laos 2014

Caver and cave diver. Participates and organizes caving or cave diving expeditions in Italy, Philippines, Macedonia, France, Switzerland and other countries. Enjoys exploring remote and inaccessible cavities like "Matka Vrelo" in Macedonia or "Sulpan Cave System » in Samar (Philippines).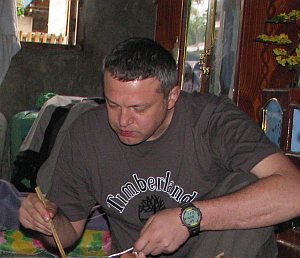 Dmitry Bogushev (Russia)

Laos 2012

Dmitry is a cave diver, who got interested in Lao caves because he visited some interesting resurgences in Vang Vieng. He works as a sea container consolidator and logistics agent.

Jos Burgers (Netherlands)

Laos 2000 (Dutch expedition) / 2005 / 2006 / 2007 / 2008 / 2010 / 2011

Joss is the official survey expert of the expedition and loves cave mapping over all. His participation is a guarantee that none of the evenings is boring. He lives in The Hague.

Wolfgang Zillig (Germany)

Laos 2003 / 2005 / 2006 / 2007 / 2010

Wolfgang is the survey software expert and expedition photographer. He like to modify survey equipment and to improve his photo equipment. Latest he is busy to create 3d flights into cave systems.

Liz Price (Great Britain)

Laos 2006 / 2007 / 2008

Liz is "the" person that knows all about expeditions in South-East Asia. She is very much interested in biospeleology and lives in Kuala Lumpur (Malaysia).

Hong Tong (Laos)

Laos 2005 / 2006

Hong Tong is the chief guide of the ecotourism micro project in Vieng Phouka. He is very familar with nature and culture of Laos and a perfect guide.

Juu Moua (Laos)

Laos 2005 / 2007 / 2008

Juu enriched our understanding of Laos as reliable guide and translator. He also introduced us to Hmong traditions and impressed us every evening with Hmong networking in every town. He worked as freelance guide in Luang Prabang and started studying later in Thailand.

Francois Brouquisse (France)

Laos 2008 / 2009

Francois is one of the first cavers to Laos. He started in 1994 together with Claude Mouret an ongoing series of expeditions to the Southern Khammouane province. His heart is in hydro geological investigations. While doing it he forgets the world around him.

Lica Ersek (Romania)

Laos 2009 / 2010

Lica is the climate expert of the expedition. He investigates speleothems to learn about climate changes in the past. He accompanies the project within his Post doc work at the Earth Science Department of the University of Oxford.

Dave Clucas (Great Britain)

Laos 2009 / 2010

Dave is a longtime veteran of the Mulu caves in Sarawak/Malaysia. He convinced everybody of advanced survey technique by using a distometer with integrated compass and clino.

Jean Charbonnel (France)

Laos 2011

Marcel Dikstra (Netherlands)

Laos 2011

Emma Lundh (Sweden)

Laos 2008 / 2010

Emma visited Laos the first time for her diploma theses at Uppsala university about plants in Laos for pharmaceutical use. Now she came back again to discover the caves. She lives in Sweden after returning from Cran Canaria.
Thomas Matthalm (Germany)

Laos 2010

Thomas finally made it to Laos after many trips deep into the caves of the Untersberg near Salzburg. His specialty is Asian food - whether in the jungle camp with fresh frogs from the forest or at the Indian Restaurant in Pakbeng.

Christiane Grebe (Germany)

Laos 2010

Christiane is member of the Swiss caving community and lives in Bern. She is truly active to bring European cavers together and participates in many caving events.

Katy Roodenko (Israel)

Laos 2008

Katy is member of the caving group in Berlin in non-caving area. She discovered the world of cave survey in a impressive crash course.

Torben Redder (Denmark)

Laos 2009

Torben was the best equiped person of the expedition and had virtually everything. A wet suit appeared for river caves beside intensive photo and video equipment. The convincing way he gave us director commands indicates a great career as film maker.

Wietske van den Berge (Netherlands)

Laos 2008

Cave surveying in it's best is the aim of Wietske. She loves to draw cave sketches.

Udi Fuchs (Belgium)

Laos 2008

His heart is in cave photography. Unfortunately there is never enough time for this at expeditions.

Sergey Tarasov (Russia)

Laos 2008

Sergey is since his youth interested in all kind of beetles and insects. He is guest researcher at the National University of Laos in Vientane.

Steve Weston (Great Britain)

Laos 2007

Steve lives near London. He caves in Yorkshire since many years. His British understatement and humor certainly contributes to the European expedition feeling. Bamboo rats are his favourite animals.

Gerhard Binder (Germany)

Laos 2005

Horst Brand (Germany)

Laos 2005

Stefanie Jamann (Germany)

Laos 2005